E-Safety at Fernielea
This year, Fernielea has been working towards raising awareness of E-Safety across the school.  We have been working alongside the teachers, pupils and some parents to improve the learning and teaching about E-Safety in the school and the wider community.
So far this year, we have developed a programme of lessons to be taught during each school year.  We hope this will ensure a strong understanding of the importance of staying safe when using technology from an early age and to progress this understanding at an appropriate pace throughout the years.  Our aim is to create individuals who are able to use technology to explore and learn in a safe and respectful manner.
We have also devised an E-Safety Policy for the school that will soon be available from the school foyer if you wish to review it.  The E-Safety Policy is integrated into the school's Child Protection Policy as there are many areas that relate to E-Safety.  This outlines the safe and acceptable use of current technologies within the school for all individuals; including staff and pupils.  All pupils and staff have read and signed an Acceptable Use Agreement.  This is a document which outlines the rules and responsibilities of using the internet and technology.  Included in the policy, is a clear outline of procedures which would be followed in the school if an E-Safety incident should occur in school.
If you have any E-Safety concerns at home, please see the following website for support and also a place to report.
https://ceop.police.uk/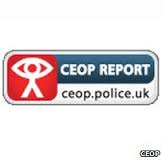 Safer Internet Day
At Fernielea, we have been working hard to raise E-Safety awareness however to really help pupils understand the importance it must be re-enforced at home.  E-Safety is a joint responsibility between home and school.  If you are unsure about how to discuss E-Safety with family members or just want to learn a little bit more about it, please have a read of the following document which includes some advice and websites for support.
IMPORTANT PARENT UPDATE ON INTERNET SAFETY
Info for Parents – click for further info
(Visited 674 times, 1 visits today)