On Friday 17th June all children are going to be participating in Den Day.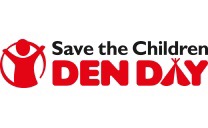 We will be going out into the school grounds and building incredible dens with our classmates.
Everyone is encouraged to wear casual clothes suitable for playing outdoors in all weathers.
A donation of £1.00 per child will be collected and this will be donated to Save the Children.
We are asking for donations of blankets, sheets, cardboard boxes, ropes, pegs or anything else that could be used to create a den. Please drop items off at school before Friday 17th.
(Visited 120 times, 1 visits today)