World Book Day Thursday 4th March 2021

Next Thursday is World Book Day and we are going to celebrate it in a slightly different way this year. The children won't be wearing costumes but they will be having a day of creating in school, making a mask related to their favourite book. All materials will be created by school.
P4-7 pupils will be encouraged to decorate a mask at home to join in the fun. There will be opportunities shared by the class teachers to link into author live sessions and story reading live sessions too.
We will also have an exciting Masked Reader competition inspired by Saturday night TV's The Masked Singer where the staff keep you guessing!!  Look out for it launching soon.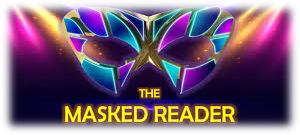 (Visited 33 times, 1 visits today)