We ran a competition last week asking the children to design a Haggis. The prize was a trip to The Toby for a whole class to have The Toby's new Scottish Breakfast.
The runner up was Benjamin in P1R with this entry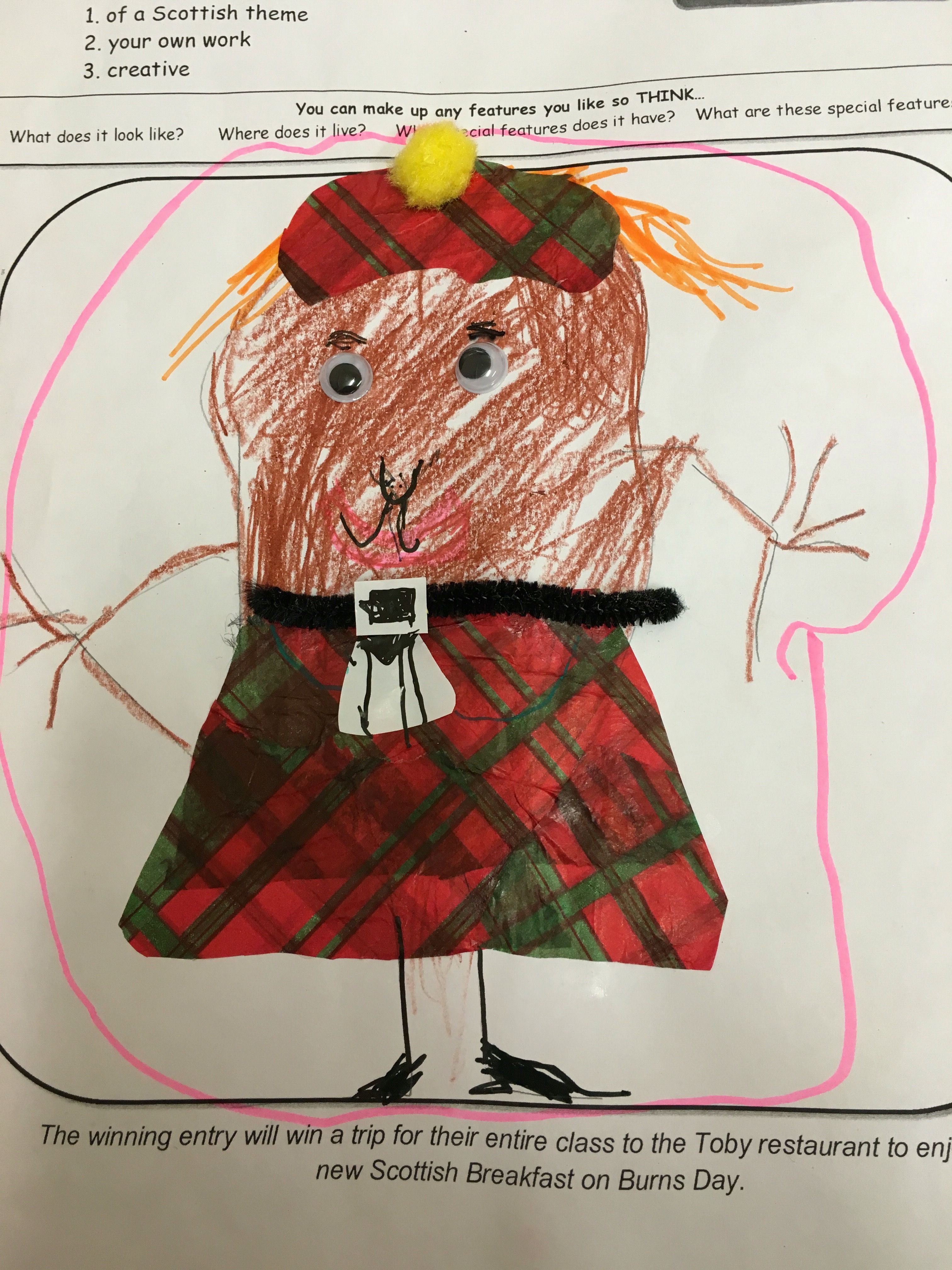 The WINNER was Iona in P5 with this entry: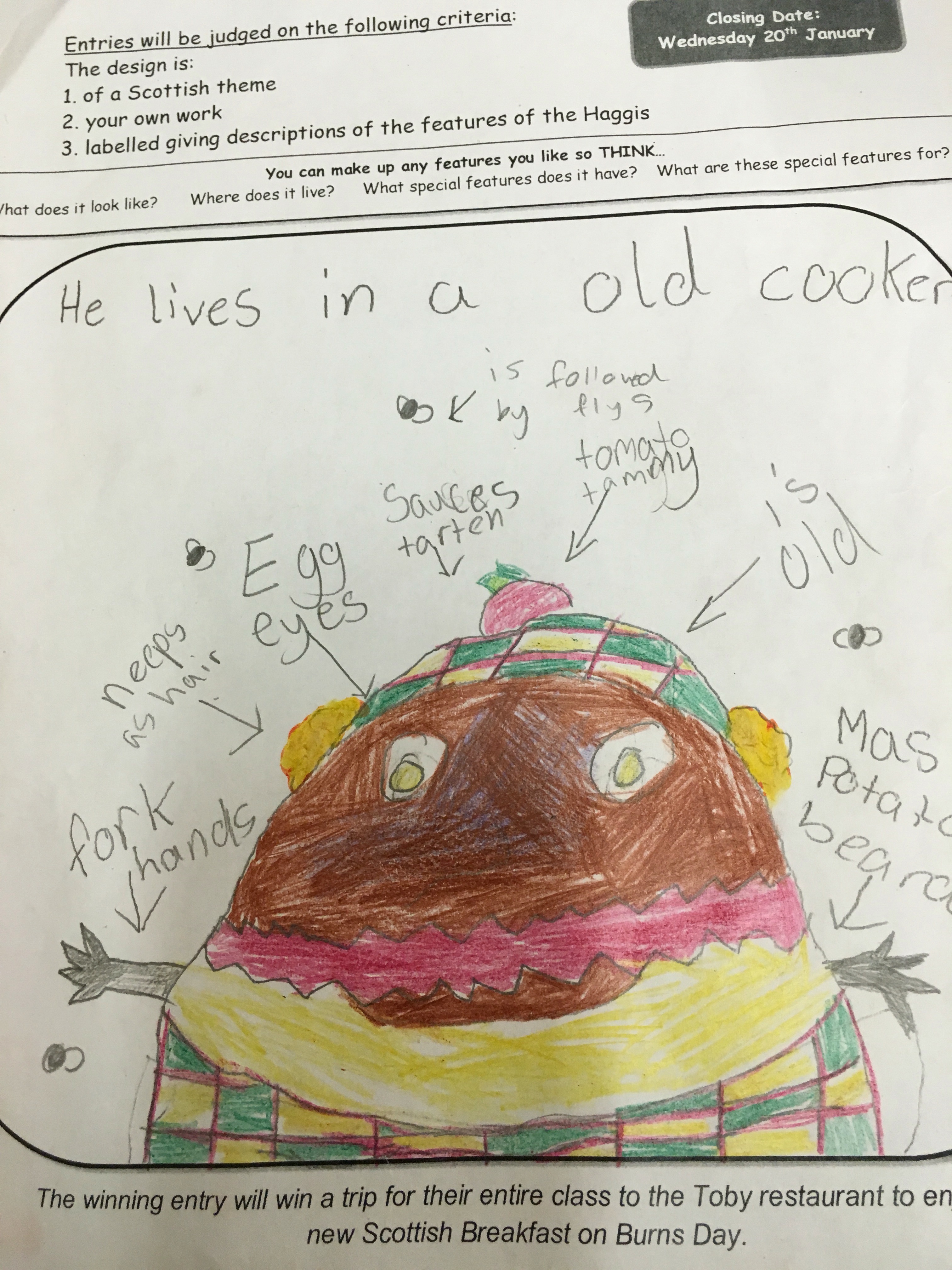 So today the P5 class are heading to The Toby for their breakfast.
Pictures to follow!!
(Visited 203 times, 1 visits today)